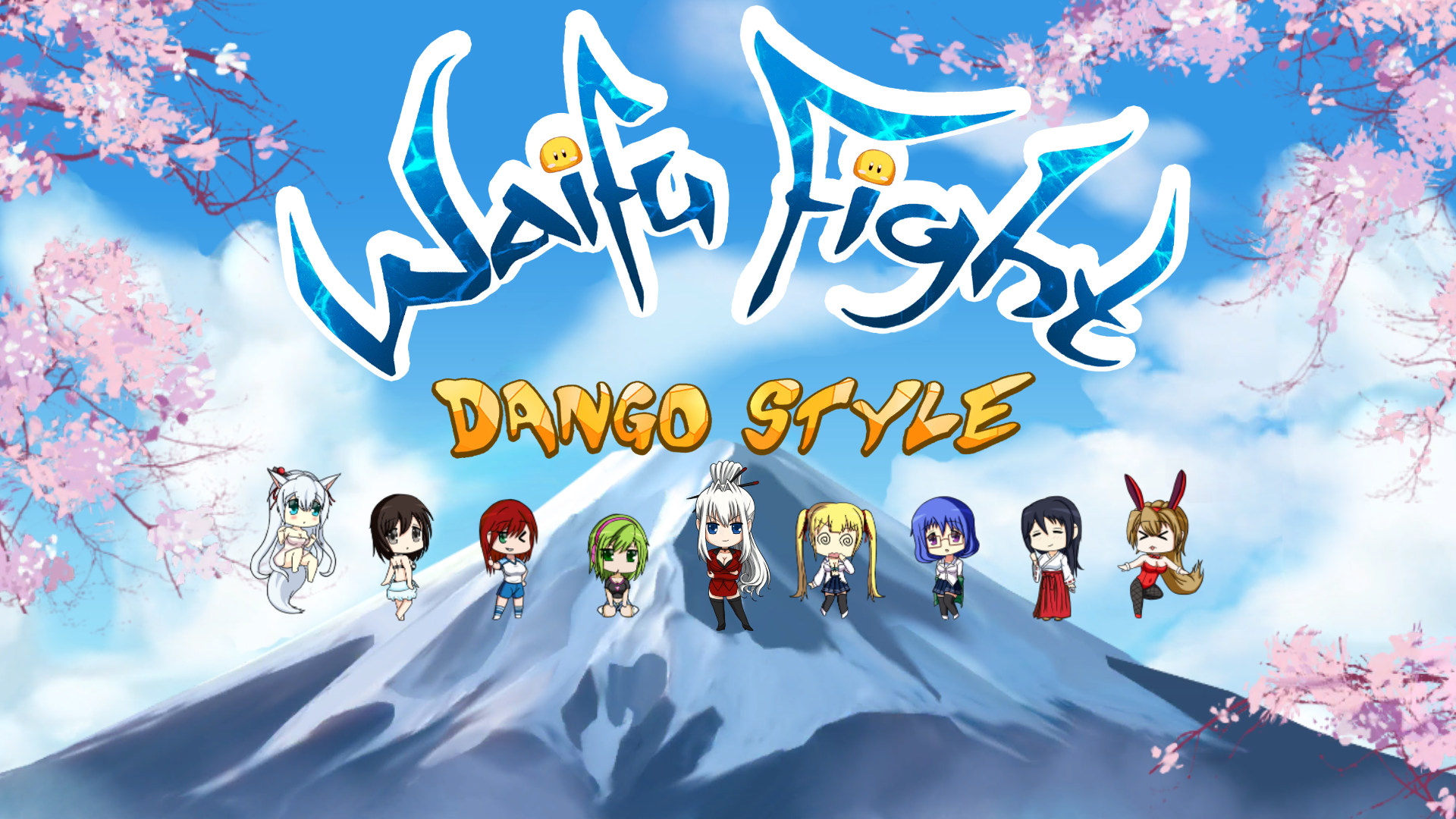 Waifu Fight Dango Style
Waifu Fight Dango Style Open Alpha Limited Time
---
Hey All,

We are opening up the PC Alpha to the public for a limited time so enjoy becoming an alpha tester!
Alpha Update 2.14 log:
- Music plays continuous during grade,buff and tier screen
- Fixed exploit that allowed the user to use two potions if they were fast enough
- Adjusted Score System
- Def score adjusted
- Endless mode AI is buffed correctly
- Walls now show when buffed by changing color (blue +1 def, purple +2 def)
- Endless mode AI should increase in difficulty as you progress through the stages in endless mode.
- Endless mode stages should increase in difficulty when progressing
- Girl store changed to scrolling screen
- Girl collections shows only the girls available to you
- Added payment system
- switch system enabled for dango, walls, and paddle
- collection inventory now shows all the potions in your inventory
- added ACCC dango, walls, and paddle graphics (limited time purchase)
- added bundles in the store
- Fixed bug with grade screen showing wrong waifu name
- added new Akane powerup graphic
*Enso Entertainment wants to personally thank all of our pre-alpha testers. All of you have helped us get to this point and we appreciate your patience. As of now your accounts have been totally free therefore, in order to keep the playing field fair for our new players we reset all "pre-alpha" accounts. But all hope is not lost!! Any pre-alpha tester will receive our premium Waifu Fight bundle which includes all the girls, some potions, and some dango coins. All leader boards have been reset as well*
*Our store is now live. You can now purchase different bundles by scrolling through our bundles tab. Both Alamo City Comic Con bundles will be available until 5/31/2017*
*Current Players, please be aware there may or may not be future wipes or changes to purchasable items. However, if changes do occur then players will be notified and if necessary refunded any charges from their previous purchases*
If you want access to the Closed Alpha please sign up below:
(Alpha is only available for PC and Android atm)
[Waifu Fight Dango Style Alpha Sign-up](http://www.waifufightdangostyle.com)
Thanks,
Chief Game Developer
Enso Entertainment



Gilbert G.
Files
WaifuFightAlphaLatest.zip
169 MB
May 26, 2017